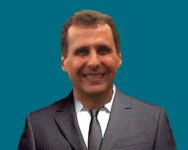 Davide Parmigiani
Associate professor, University of Genoa, Italy, President of ATEE (Association for Teacher Education in Europe)
Professor Parmigiani is also a board member of ICEFIL – International Centre of Excellence for Innovative Learning (Utrecht university of Applied Sciences). He is board member of the International Mobile Learning Network for Teacher Educators. His research interests are focused on teacher education, teaching and assessing strategies, educational technology. His current project is 'Developing intercultural teaching through international mobility'.
Latest publications:
Parmigiani, D., Benigno, V., Giusto, M., Silvaggio, C., & Sperandio, S. (2020). E-inclusion: online special education in Italy during the Covid-19 pandemic. Technology, Pedagogy and Education, 1-14.
Parmigiani, D., Benigno, V., & Hidi, A. (2019). Cloud-Based M-Learning in a University Context: Student-Teachers' Perspectives on the Development of their Own Reflective Thinking. TechTrends, 63(6), 669-681.