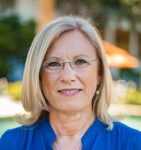 Dina Birman
Professor of Educational and Psychological Studies, University of Miami, the USA
Professor Birman's interests and expertise focus on the process of acculturation and adjustment of immigrants and refugees, and community-based interventions designed to improve their mental health and well-being. She have conducted research and written extensively on acculturation and adaptation of adolescent, adult, and elderly refugees, including those from the former Soviet Union, Central America, Somalia, and Vietnam. She is a Fellow of the International Academy for Intercultural Research (IAIR). She is Editor of the IAIR's International Journal of Intercultural Relations, and serve on the Editorial Board of the American Journal of Community Psychology. She has been continually involved with the U.S. refugee resettlement system serving as a consultant.
Latest publications:
Gromova, C., Khairutdinova, R., Birman, D., & Kalimullin, A. (2019). Teaching technologies for immigrant children: an exploratory study of elementary school teachers in Russia. Intercultural Education, 30(5), 495-509.
Tran, N., & Birman, D. (2019). Acculturation and assimilation: A qualitative inquiry of teacher expectations for Somali Bantu refugee students. Education and Urban Society, 51(5), 712-736.
Reports