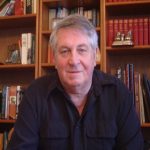 Edison Trickett
Professor, Miami University, USA
Professor Trickett received his Ph.D. in Psychology from the Ohio State University, was a post-doctoral fellow at Stanford University, and held faculty positions at Yale University, the University of Maryland, and University of Illinois in the USA. During the past 20 years he has focused on the role of public schools in the acculturation and adaptation of immigrant and refugee adolescents and families. He has published over 150 books, book chapters, and scholarly papers, received its award for Distinguished Contribution to Theory and Research in Community Psychology, and served as Editor of that field's primary journal, The American Journal of Community Psychology.
Latest publications:
Rowe, H. L., & Trickett, E. J. (2018). Student diversity representation and reporting in universal school-based social and emotional learning programs: Implications for generalizability. Educational Psychology Review, 30(2), 559-583.
Vinokurov, A., Trickett, E. J., & Birman, D. (2017). Community context matters: Acculturation and underemployment of Russian-speaking refugees. International Journal of Intercultural Relations, 57, 42-56.
Reports