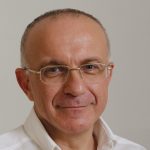 Frumin Isak Davidovich
Research Director of the HSE Institute of education, Doctor of pedagogical sciences, Professor Emeritus
Professor Froumin's responsibilities include advising the university strategic planning and international cooperation. Professor Froumin was leading the World Bank education program in Russia from 1999 to 2011. In 2012 – 2016 he was an advisor to the Minister of Education and Science of Russia Federation. His key research interests are the development of education systems in transitional economies and educational and life trajectories. He is also an editor and author of more than 270 publications including articles and books in Russian and English.
Latest publications:
Egorov A., Leshukov O., Froumin I. (2020). "Regional flagship" university model in Russia: searching for the third mission incentives. Tertiary Education and Management, 26(1), 77-90.
Romanenko K., Froumin I. (2019). University mergers in Russia from the students' perspective: uncertainty and loss of identity. Tertiary Education and Management, 1-13.
Reports