Margery MacMahon
Professor, Director of the Professional Learning and Leadership Research and Teaching Group (RTG), Senior Lecturer in Professional Learning and Leadership School of Education, University of Glasgow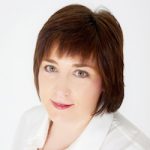 Dr. Margery A. McMahon is Senior Lecturer in Professional Learning and Leadership and Director of the Professional Learning and Leadership Research and Teaching Group (RTG) in the School of Education, University of Glasgow. Formerly a teacher of History and Politics, Margery joined the School of Education in 2004 and led the development of the MEd in Professional Development and Enquiry before serving as Head of the Department of Educational Studies. In 2013-2014 she was seconded to the National Implementation Board for Teaching Scotland's Future where she led the scoping and initial set up of the Scottish College for Educational Leadership. She is currently leading a team undertaking a scoping study for the development of an Education City in Khyber Pakhtunkhwa, Pakistan.
She is the author and co-author of a number of books and articles focusing on professional learning including McMahon, M., (2011) Educating for a Global Future – International Education, Edinburgh: Dunedin; McMahon, M., Forde, C, & Martin, M., (Eds) (2010) Contemporary Issues in Learning and Teaching, London: Sage; and Forde, C., McMahon, M., McPhee, A., and Patrick, F., (2006) Professional Development, Reflection and Enquiry London: Sage. Recent articles include Forde, C., McMahon, M., Hamilton, G., and Murray, R. (2015) 'Rethinking professional standards to promote professional learning.' Professional Development in Education, (doi:10.1080/19415257.2014.999288) (Early Online Publication); McMahon, M., Forde, C., and Dickson, B. (2015) 'Reshaping teacher education through the professional continuum.' Educational Review, 67(2), pp. 158-178. (doi:10.1080/00131911.2013.846298) and Wingrave, M., and McMahon, M. (2015) 'Professionalisation through academicisation: valuing and developing the early years sector in Scotland.' Professional Development in Education, (doi:10.1080/19415257.2015.1082075) (Early Online Publication).
Dr McMahon is co-chair of the International Professional Development Association and co-founder of the new Leadership Network of the Scottish Educational Research Association. She was recently co-chair of the 2016 International Congress on School Effectiveness and Improvement held in Glasgow, Scotland.
Участвует в выступлениях