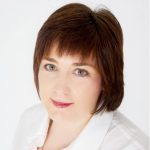 Margery McMahon
Head of School of Education, D.Sc., Professor of Educational Leadership, University of Glasgow, Scotland
Professor McMahon is the author and co-author of several books focusing on professional learning and leadership. Her co-authored article received the Educational Review prize for 2015 'article of the year.' She serves as an adviser and consultant to national and international agencies on leadership development and institutional capability building. Professor McMahon is UK Representative for the International Study Association for Teachers and Teaching and co-convenor of the Leadership in Scottish Education Network (LiSEN).
Latest publications:
McMahon M.A., Forde C., Murray R. (2017). The Development of Accomplished Teaching. In: M. Peters, B. Cowie, I. Menter (eds), A Companion to Research in Teacher Education (pp 87-100). Singapore: Springer.
Hamilton, G., Forde, C., & McMahon, M. (2018). Developing a coherent strategy to build leadership capacity in Scottish education. Management in Education, 32(2), 72-78.