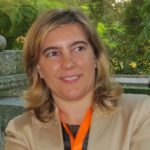 Maria Assunção Flores
Professor, Institute of Education, University of Minho, Portugal
Professor Flores was a visiting scholar at the University of Cambridge, UK, in 2008/2009. Her research interests include teacher professionalism and identity, teacher education and professional development, teacher appraisal, and higher education. She has published extensively on these topics both nationally and internationally. She was the Chair of the International Study Association on Teachers and Teaching (ISATT) between 2013 and 2019. She is currently President of the Board of Estreiadiálogos (The International Collaborative Action Research Network for the Portuguese speaking countries).
Latest publications:
Flores, M. A. (2019). Learning to be a teacher: mentoring, collaboration and professional practice. European Journal of Teacher Education, 535-538
Flores, M. A. (2019). Surviving, being resilient and resisting: teachers' experiences in adverse times. Cambridge Journal of Education, 1-22.