Maria Teresa Tatto
Professor, Southwest Borderlands Professor of Comparative Education; Mary Lou Fulton Teachers College, Arizona State University, USA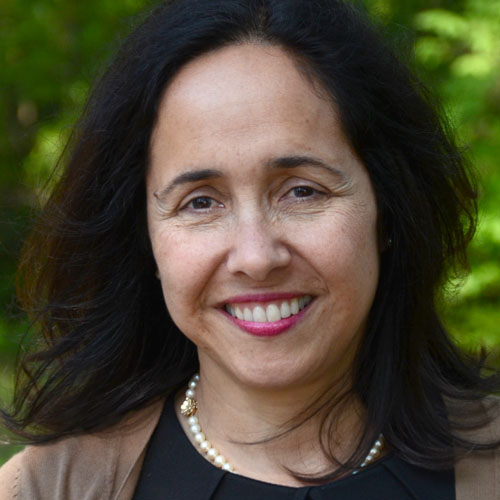 Maria Teresa Tatto is a Professor in the Division of Educational Leadership and Innovation at Arizona State University, and the Southwest Borderlands Professor of Comparative Education at the Mary Lou Fulton Teachers College. She is an Honorary Research Fellow at the Department of Education, University of Oxford, England, and a Visiting Professor at the Department of Education at Bath University in Bath, England.
Dr. Tatto has served as the principal investigator for the Teacher Education and Development Study in Mathematics (TEDSM), and for the First-Five-Years of Mathematics Teaching Study (FIRSTMATH), both funded by the U.S. National Science Foundation and designed to explore the connections between mathematics pre-service preparation and what is learned on-the-job during the first years of teaching. Dr. Tatto's work, combines the use of quantitative and qualitative approaches and uses international/comparative frameworks. She has done research in collaboration with scholars in several countries including Africa, Asia, Europe, and North and Latin America, and has served as a consultant to donor organizations and governments.
Dr Tatto has served as Editor of the journal Educational and Policy Analysis Archives, as Editor-in-Chief for the Journal of Teacher Education, and as a guest editor for the Oxford Review of Education and the International Journal of Educational Research. She has edited, co-edited and authored several books. From 2008 to 2012 she was elected to function in an executive leadership capacity for the Comparative and International Education Society (CIES) including serving as President in 2010. She currently leads with Prof. Menter the World Educational Research Association (WERA), International Research Network (IRN): Learning to Teach: Building Global Research Capacity for Evidence-Based Decision Making. Her latest books are: in 2019, Knowledge Policy and Practice in Teacher Education. Bloomsbury, and in 2018,Exploring the Mathematical Education of Teachers Using TEDS-M Data. Springer and Learning to Teach in England and the United States: The Evolution of Policy and Practice. Routledge.
Участвует в выступлениях