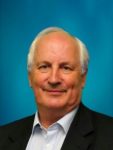 Nick Rushby
Deputy Editor of Education and Self-Development Journal, Kazan Federal University
Nick Rushby is a visiting professor at the Institute of Education and Psychology at Kazan (Volga Region) Federal University.  He has been working in the area of educational and training technology for over 48 years. Following a first degree in Electronic Engineering, he studied at Imperial College in Computer Science, specialising in artificial intelligence applications in computer assisted learning. He holds a Diploma in Teaching and Course Management in Higher Education from the London Institute of Education. During his career he has coordinated projects for the National Development Programme in Computer Assisted Learning, directed an international information centre for the use of computers in education and training, led multimedia training activities for PA Consulting Group, and headed the engineering team developing a novel multimedia advertising system for airports and subway environments. He has been a journal editor for 38 years, firstly for Programmed Learning and Educational Technology, then for Interactive Learning International and, for the past 22 years, for the British Journal of Educational Technology – a post which he held until December 2015. His current interests are in helping early career researcher to understand scholarly publishing, and in promoting open data in educational research.
Latest publications:
Rushby, N. (2020). Editorial: Open reviewing. Education and Self-Development, 15(1), 6-8.
Rushby, N. (2020). Editorial: Time to publication. Education and Self-Development, 15(4), 6.