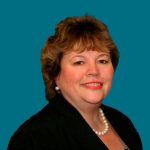 Cheryl Craig
Professor, Texas A&M University, USA, ISATT Chair
Cheryl J. Craig is a Professor, Program Lead for Technology and Teacher Education, and the Houston Endowment Endowed Chair of Urban Education in the Department of Teaching, Learning and Culture at Texas A&M University, USA. She is an American Educational Research Association (AERA) Fellow, a recipient of AERA's Division B (Curriculum) Outstanding Lifetime Career Award, and a winner of AERA's Division K (Teacher Education) Legacy Award.
She has also received AERA's Michael Huberman Award for Outstanding Contributions to Understanding the Lives of Teachers. Cheryl Craig currently serves as the Chair of the International Study Association on Teachers and Teaching.
Lecture: Turning Points in Research and Life: The Peripeteias of Our Times
Latest publications:
Craig, C. (2020). Fish Jumps Over the Dragon Gate:An Eastern Image of a Western Scholar's Career Trajectory. Research Papers in Education, 35(6), 722-745.
Craig, C. J. (2020). "Data is [G]od": The influence of cumulative policy reforms on teachers' knowledge in an urban middle school in the United States. Teaching and Teacher Education, 93.