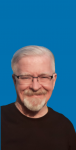 Conor Galvin
Long-standing IFTE Associate, university lecturer, and researcher, Dublin, Ireland
Dr. Conor Galvin, BA(Hons), MA (Kent), MPhil, PhD (Cantab.), CTG is a university based scholar, educator, and researcher based in Dublin, Ireland. His teaching and research interests include education policy, teacher knowledge and development, sustainability in education settings, and technology in learning. He is also an education consultant at European level and a long-standing supporter of the Kazan Forum.
Lecture: The Next Great Challenge for Education: teaching & learning for environmental and societal sustainability
The lecture is accessible at the link. 
Latest publications:
Clarke, L., Galvin, C., Campbell, M., Cowan, P., Hall, K., Magennis, G., O'Doherty, T., Purdy, N., & Abbott, L. (2020). Assessing the value of SCOTENS as a cross-border professional learning network in Ireland using the Wenger–Trayner value-creation framework. Oxford Review of Education, 1-17.
Galvin, C., Austin, R., Revyakina, E., & McMorrough, A. (2020). Building Cultural Awareness and Understanding in Europe's Schools. In W. J. Hunter, R. Austin (Eds.), Blended and Online Learning for Global Citizenship: New Technologies and Opportunities for Intercultural Education (pp. 92-121). Routledge.
Revyakina, E., & Galvin, C. (2018). Values, Imaginaries and Policy-Making for teacher Education: insights from researching the Russian Federation context of reform, 2000-17. Education and Self-Development, 13(3), 25-39.