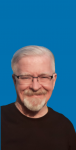 Conor Galvin
D.Sc., Researcher, Dublin (Ireland)
Dr. Conor Galvin, BA(Hons), MA (Kent), MPhil, PhD (Cantab.), CTG is a university based scholar, educator, and researcher based in Dublin, Ireland. His teaching and research interests include education policy, teacher knowledge and development, sustainability in education settings, and technology in learning. He is also an education consultant at European level and a long-standing supporter of the Kazan Forum.
The title of a keynote report:
Educating Teachers for a Changed
 World:
 further 
observations
on foundational
 values, technical capabilities, and cultural
 understandings required to teach ethically.
Latest publications:
Galvin, C., Kampylis, P., Nic Craith, D., Madalinska-Michalak, J., and Purdy, N. (2022) Mobilising Policy to Reframe Teaching and Teacher Education in Europe: The European Commission's Emerging Role within the Teacher Quality Agenda. In: Joanna Madalinska-Michalak(ed) Quality in Teaching and Teacher Education. Brill: Leiden | Boston.

Martyn, D., and Galvin, C. (2022) Melding Assemblage Theory and Critical Realism to Research Comparative and International Education: Towards an Interrogative Framework. In: Florin D. Salajan and tavis d. jules (eds) Comparative and International Education (Re)Assembled: Examining a Scholarly Field through an Assemblage Theory Lens. Bloomsbury Publishing: New York.

Galvin, C., Austin, R., Revyakina, E., & McMorrough, A. (2020). Building Cultural Awareness and Understanding in Europe's Schools. In W. J. Hunter, R. Austin (Eds.) Blended and Online Learning for Global Citizenship: New Technologies and Opportunities for Intercultural Education (pp. 92-121). Routledge: London.