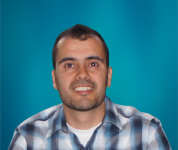 Juan Jose Mena Marcos
Associate Professor, University of Salamanca, Spain.
Juanjo Mena is an associate professor and head of the Department of Education at the University of Salamanca (USAL, Spain). He completed his Master degree (with honors) in the Department of Developmental & Educational Psychology in 2004. He obtained his PhD with distinction and special mention of "European Doctor" in 2007. Now he is Treasurer and National Representative of the ISATT. His research focuses on Teaching Practice, Teacher Education, Mentoring, Teacher Development and ICT. He has been a visiting scholar in a number of universities in The Netherlands, Canada, Australia, USA, Finland or Mexico. He also spent 5 years as a classroom teacher before joining USAL as full-time professor. At the moment he is a research collaborator at the Kazan Federal University (Russia) and affiliate professor at the University of British Columbia (Canada).
Latest publications:
Mena, J., & Clarke, A. (Eds.). (2022). Teacher Induction and Mentoring: Supporting Beginning Teachers. Springer Nature. 

Rincon-Flores, E. G., Mena, J., & López-Camacho, E. (2022). Gamification as a teaching method to improve performance and motivation in tertiary education during COVID-19: A research study from Mexico. Education Sciences, 12(1), 49. 

Mena, J., Flores, M., Hennissen, P., Ulvik, M., Kaldi, S., Clarke, A., … & Orland-Barak, L. (2022). DIGITAL PRACTICUM: EXPLORING AUGMENTED REALITY, REMOTE CLASSROOMS, AND VIRTUAL LEARNING FOR ONLINE MENTORING. In INTED2022 Proceedings (pp. 4284-4287). IATED.