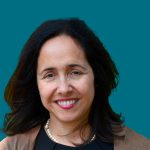 Maria Teresa Tatto
Professor, Arizona State University, USA
Maria Teresa Tatto serves as the Director of the MEd in Global Education at Arizona State University. She is a Fellow of the American Education Research Association, and an Honorary Research Fellow at the University of Oxford. She has a Masters and a Doctoral degree in Educational Administration, Planning and Social Policy from Harvard University. Professor Tatto has published sixteen books, more than 100 articles, chapters and research monographs in English and Spanish on areas such as the structure and impact of different approaches to educating teachers, the relationships between teaching and learning, the influence of early childhood education on improved knowledge levels for the rural poor and children of underserved populations, and the development of effective policies to support the education of children of migrant workers in the U.S. among others.
Lecture: Building Research Capacity in Education: Developing a Comprehensive Design to Evaluate Teaching and Teacher Education
Latest publications:
Tatto, M. T. (2021). Developing teachers' research capacity: the essential role of teacher education. Teaching Education, 1-20.

Tatto, M. T. (2021). Professionalism in teaching and the role of teacher education. European Journal of Teacher Education, 1-25.

Tatto, M. T., Rodriguez, M. C., & Reckase, M. (2020). Early career mathematics teachers: Concepts, methods, and strategies for comparative international research. Teaching and Teacher Education, 96, 103118.