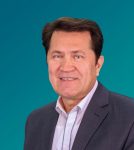 Mourat Tchoshanov
Professor, University of Texas at El Paso, USA
Professor Tchoshanov is Doctor of Education (Ph.D.), professor of the Department of Advanced Mathematics and Teacher Education Department. He is also Director of Ph.D. in Teaching, Learning, and Culture Program at University of Texas at El Paso. His research interests are focused on didactics and mathematics education. Professor Tchoshanov received Award for Supervision of Outstanding Doctoral Dissertation in 2015, Fulbright Scholar Award in 2010 and Excellence in Teaching Award in 2009.
Lecture: In-service teachers' disposition toward online discussion and evaluation of its quality in distance learning
Latest publications:
Monarrez, A., & Tchoshanov, M. (2020). Unpacking teacher challenges in understanding and implementing cognitively demanding tasks in secondary school mathematics classrooms. International Journal of Mathematical Education in Science and Technology, 1-20.
Tchoshanov, M., Ibragimova, E., Bakulina, L., & Ibragimov, G. (2020, April). Engineering of Teacher Learning in Online Mathematics Methods Course using Video-based Didactical Chess Technique. In D. Schmidt-Crawford (Ed.), Society for Information Technology & Teacher Education International Conference (pp. 1965-1967). Association for the Advancement of Computing in Education (AACE).