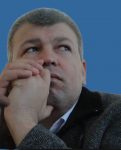 Muhammet Usak
Professor at Kazan Federal University, Editor-in-Chief of the European Journal of Science and Mathematics Education (Turkey)
Muhammet Usak is currently an Associate Professor at Kazan Federal University, Kazan, Russia from 2018 to now. He has been teaching since 1998 – as a science teacher (1998-2000), and a teacher-educator (2000-present). He has worked Turkish University from 2001 to 2016. He conducts pre-service training for primary, and junior college science teachers.
He has presented and published papers in various regional, national, and international conferences and journals. He is a member of editorial boards of Journal of Baltic Science Education, Frontiers in Education, and, he is an executive editor of European of Science and Mathematics Education.
The title of a keynote report: Creativity and 21st-century skills in STEM Education
Latest publications:
Duran, M., Usak, M., Hsieh, M. Y., & Uygun, H. (2021). A new perspective on pedagogical content knowledge: Intellectual and emotional characteristics of science teachers. Revista de Cercetare si Interventie Sociala, 72, 9-32.

Karakus, M., Ersozlu, A., Usak, M., & Yucel, S. (2021). Spirituality and well-being of children, adolescent, and adult students: A scientific mapping of the literature. Journal of religion and health, 60, 4296-4315.

Karakus, M., Usak, M., & Ersozlu, A. (2021). Emotions in learning, teaching, and leadership: A bibliometric review of Asian literature (1990–2018). Sage Open, 11(1), 2158244020988865.

Usak, M., Masalimova, A. R., Cherdymova, E. I., & Shaidullina, A. R. (2020). New Playmaker In Science Education: Covid-19. Journal of Baltic Science Education, 19(2), 180-185.

Usak, M., Ozden, M. & Eilks, I. (2011). A case study of beginning science teachers' subject matter (SMK) and pedagogical content knowledge (PCK) of teaching chemical reaction in Turkey. European Journal of Teacher Education, 34:4, 407-429.

Usak, M., Sinan, S., & Sinan, O. (2022). Science Maps And Bibliometric Analysis On Hygiene Education During 2012-2021. Journal of Baltic Science Education, 21(2), 288.