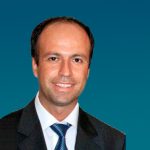 Mustafa Yunus Eryaman
President of the World Education Research Association (WERA)
Mustafa Yunus Eryaman is a professor of education at Çanakkale Onsekiz Mart University. He is specialized on educational policy, philosophy of education, curriculum theory and research, and progressive education. He received his M.Ed. from the University of Missouri and his Ph.D. from the University of Illinois. He has worked at the University of Illinois at Urbana–Champaign, the University of Hamburg, Near East University, and London Metropolitan University. He is also a president of Turkish Educational Research Association. He is editor of the "International Journal of Progressive Education".
Lecture: Teacher Education in Complex and Uncertain Times: Toward a Phronetic Teacher Education
Latest publications:
Eryaman, M. Y. (Eds.) (2021 in press). Using Big Data in Evidence Informed School Evaluation. Chicago: INASED Press.
Eryaman, M. Y. & Evran, S. (2019). Syrian Refugee Students' Lived Experiences in Temporary Education Centres in Turkey. In Khalid Arar, Jeffrey S. Brooks, Ira Bogotch (Eds.), Education, Immigration and Migration. New York: Emerald Publishing.
Eryaman, M. Y., & Schneider, B.  (Eds.) (2017). Evidence and Public Good in Educational Policy, Research and Practice. New York: Springer.
Riedler, M., & Eryaman M.Y.  (2016). Complexity, Diversity and Ambiguity in Teaching and Teacher Education: Practical Wisdom, Pedagogical Fitness and Tact of Teaching. International Journal of Progressive Education, 12(3), 172-186.