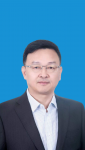 Congman Rao
Director & Professor of the Institute of International and Comparative Education Northeast Normal University, Changchun, China
Congman Rao is Director and Professor of the Institute of International and Comparative Education, Northeast Normal University. Dr. Rao's research interests include teacher education, international and comparative education, civics and moral education. He is an author of numerous books including Teachers Professional Development, Comparative view of Education, Moral education in the process of Japanese modernization.
Lecture: Quality-Oriented Teacher Education Reform in China Since the 1990s: Retrospect and Prospect
Latest publications:
Shayo, Happy & Rao, Congman & Kakupa, Paul. (2021). Conceptualization and Measurement of Trust in Home-School Contexts: A Scoping Review. Frontiers in Psychology. 12. 5369.
Taddese, Esayas & Rao, Congman. (2021). Teachers' professional learning practices in the workplace: experiences of primary school teachers in Ethiopia. Education 3-13. 49. 10.1080/03004279.2021.1973531.
Rao, Congman & Zongjin, Wu. (2021). A Study on the Impact of Teaching Practice on Pre-Service Teachers' Feeling of Preparedness to Teach. 10.1007/978-981-16-2802-3_7.