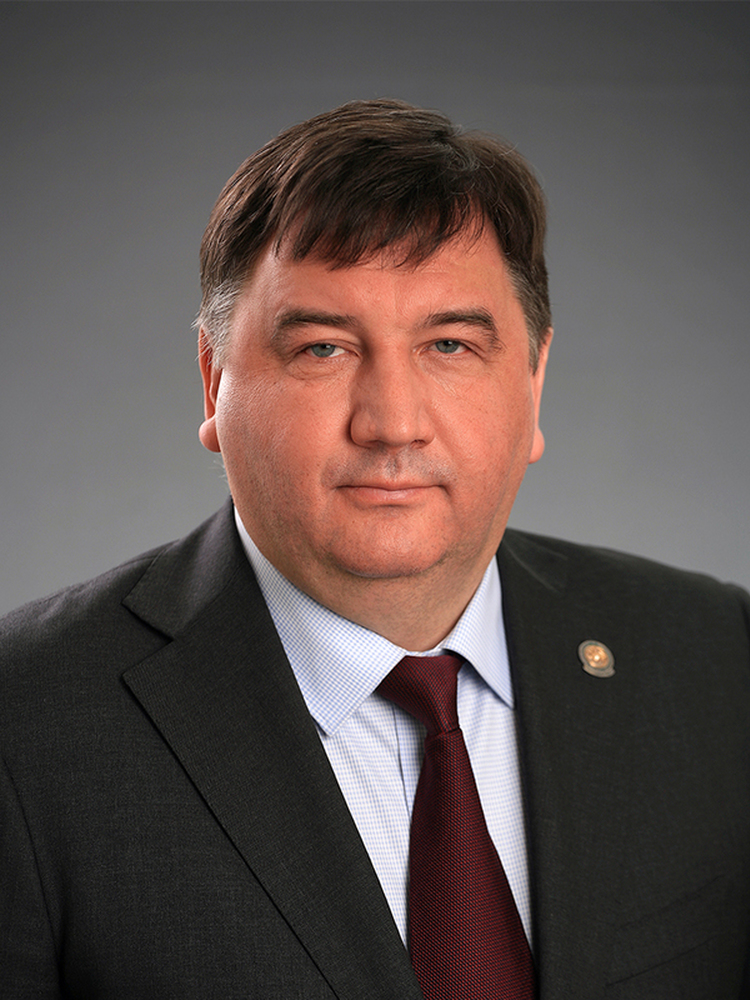 Dear participants of the IX International Forum on Teacher Education! I am delighted to welcome you to our event!
In today's dynamic world, a teacher is not just a knowledge-giver. He or she is a mentor who develops talents, provides guidance in life, and establishes a clear civic position. Therefore, teacher training today requires major changes in the system of teacher education.
Fundamentally new problems and trends are emerging, which allow working in the interaction between man and man and society. This is a unique social field, raising issues of individual interest and collective good, discrimination and equality, education and upbringing, risk perception and long-term political decision making that can unite society.
Teacher education is therefore entrusted with a unique responsibility. Its key task is to train a new generation of teachers capable of working in the face of contemporary risks and challenges and of responding quickly and adequately to any external influences. This requires not only a serious transformation of educational technologies and communication in the learning process, understanding the safety of the educational environment. It also requires a serious renewal of the theory and philosophy of education, which entails the development of new and modernization of existing educational concepts of teacher training.
The development of human resources capacity for the education system is seen at Kazan University as the most important task of the teacher education development concept within the Priority 2030 programme. It contains the ideas of research-oriented teacher training. The teacher professional development model and competencies are defined. Projects for the digital transformation of education are being actively implemented.
Today Kazan University is one of the largest teacher training centres in Russia. We train more than 10 thousand students in all programmes and levels of higher pedagogical education. Every year, Kazan University provides professional development for around 9,000 active teachers. I would like to point out that we take responsibility for the professional development of teachers. Professional development and retraining are based on the urgent needs of educational organisations. The cooperation of academics and practitioners provides a bridge between pedagogical theory, practice and development strategies in teacher education. The synergetic effects of these activities at Kazan University are transforming teacher training, making teacher education one of the most successful areas of training in a multidisciplinary university.
Not only academics, but also teacher-researchers and teacher-practitioners take part in the Forum every year. The Forum becomes a space of professional development and growth for them.
I wish all participants in IFTE-2023 interesting and fruitful work. I hope that the Forum will be a discussion platform to discuss promising strategic lines of content renewal in teacher education, current innovative ideas and modern approaches to the development of its educational potential.
Rector of KFU, Lenar Safin
What's happening?
Latest news
16 April 2023
IFTE preparations – flight stable!
At the Institute of Psychology and Education preparations for the Ninth International Forum on Teacher Education IFTE-2023 are well underway. The number of registrations has exceeded 10,000!
Undoubtedly, this is a very serious indicator, but we should not forget that the Forum itself is an important event in the entire educational community of the world! This year's participants came not only from Russia, but also from other countries: both near and far abroad; because the main themes to be raised at the Forum cannot leave the scientific community in the field of psycho-pedagogical education aside. As for themes, this year they will be:
Education in modern socio-cultural conditions: traditions, new challenges, responsibility.

Teacher training as a factor in the effectiveness and efficiency of teacher education.

Historical and pedagogical heritage and teacher training: national values, modern understanding, and best practices.
It is also worth noting that the Forum has its own telegram channel, where news about the future conference as well as useful links and important information are posted periodically. Anyone can become a subscriber to the channel by following this link* . At the moment, it has over 8,000 subscribers.
As a reminder, IFTE is an international forum on teacher education, organised at Kazan Federal University at the Institute of Psychology and Education.
This year, IFTE-2023 will be held at Kazan Federal University from 24 to 26 May. In addition to KFU, the conference will be held at the venues of partner participants. So in Nukus State Pedagogical Institute Forum IFTE-2023: Uzbekistan will be held from 29 to 30 May, in Karaganda University named after E. A. Buketov a number of "mirror" sessions of the Forum IFTE-2023: Kazakhstan are planned for May 24.
To sum up, we would like to say that IFTE is not just a forum, it is a full-fledged live platform where theorists and practitioners of psychological and pedagogical education can discuss current problems and trends in pedagogy not only in Russia, but also in the world.
[embed]https://www.youtube.com/watch?v=May5-2D43_A[/embed]