Yuri Zinchenko
Professor, Vice-President of Russian Academy of Education
Dr. Zinchenko is a dean of the Faculty of Psychology of Lomonosov Moscow State University, president of the Russian Psychological Society. He earned a Ph.D. in Clinical Psychology from Moscow State University in 1998. He is a chair of the Department of Methodology of Psychology at Moscow State University. Honorary Member of the Human Science Center at Ludwig Maximilian University of Munich, Germany; Honorary Professor at the University Paris III (Sorbonne), France; Docteur Honoris Causa (Universidade Fernando Pessoa, Portugal).
Dr. Zinchenko is a well-known scientist in Russia and abroad specializing in the methodology of psychology and the psychology of safety. He has over 180 scholarly publications, including those in foreign languages and is author and co-author of 46 books.
Latest publications:
Pervichko, E. I., Babaev, Y. A., Podstreshnaya, A. K., & Zinchenko, Y. P. (2020). Motivational Conflicts and the Psychological Structure of Perfectionism in Patients with Anxiety Disorders and Patients with Essential Hypertension. Behavioral Sciences, 10(1), 25.
Zinchenko, Y. P., Shaigerova, L.A, Dolgikh, A.G., Saveleva, O.A., & Vakhantseva, O.V. (2019). Traditional Methods and Innovative Technologies in Foreign Studies of the Influence of Bilingualism on Cognitive and Personal Development. Vestnik Rossisikogo fonda fundamentalnikh issledovanii, 4, 128-136.
Mustafa Yunus Eryaman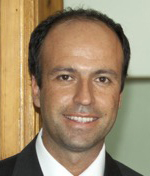 President of the World Education Research Association (WERA)
Mustafa Yunus Eryaman is a professor of education at Çanakkale Onsekiz Mart University. He is specialized on educational policy, philosophy of education, curriculum theory and research, and progressive education. He received his M.Ed. from the University of Missouri and his Ph.D. from the University of Illinois. He has worked at the University of Illinois at Urbana–Champaign, the University of Hamburg, Near East University, and London Metropolitan University. He is also a president of Turkish Educational Research Association. He is editor of the "International Journal of Progressive Education".
Latest publications:
Eryaman, M. Y., & Schneider, B.  (Eds.) (2017). Evidence and Public Good in Educational Policy, Research and Practice. New York: Springer.
Riedler, M., & Eryaman M.Y.  (2016). Complexity, Diversity and Ambiguity in Teaching and Teacher Education: Practical Wisdom, Pedagogical Fitness and Tact of Teaching. International Journal of Progressive Education, 12(3), 172-186.
Rafis Burganov
Deputy Prime Minister, Minister of Education and Science of the Republic of Tatarstan
Dr. Burganov has a Ph.D. in Economics and he is also Academician of International Academy of Refrigeration. He has been awarded the Medal In Memory of the 1000-anniversary of Kazan, the Medal For Labour Valour, the Order of Friendship, the Order of Honour and the Letter of Gratitude from President of the Tatarstan Republic.
What's happening?
Last news
23 May 2020
The IFTE-2020 new format attracts AAAS attention
This year due to the coronavirus pandemic one of the most representative international forums on teacher education will be held in a virtual format for the first time. This fact attracted attention of the American Association for the Advancement of Science and the IFTE press release was published at AAAS official website: https://www.eurekalert.org/ Eurekalert […]